FXTop – Historical data for fx pairs and price charts heading back to the 1950's.
Historical data download for Forex (FX) pairs, commodities, stocks and indexes (CFD) for any analysis in Excel. Wide range of time frames selection from monthly to 1 tick! Download forex historical data to a CSV file for free. Requires opening a Dukascopy Community account (it's not a trading account). 
How to download historical data for Forex, Commodities, Indices, Bonds, Stocks, ETFs, Crypto – step by step guide with pictures.
Wondering where to get historical price data for Forex, Commodities, Indices, Bonds, Stocks, ETFs or Crypto for free? Here it is!
First pick the instrument you are interested in the box above. Let's take EUR/USD. Select:
time frame you are interested in,

date range,

day start time zone,

your local time zone.
Press "Download"
A window will pop-up which will prompt you to sign-in. If you don't have a Dukascopy Community account you will have to create one, but don't worry – it is not a trading account, it does not oblige to you to anything.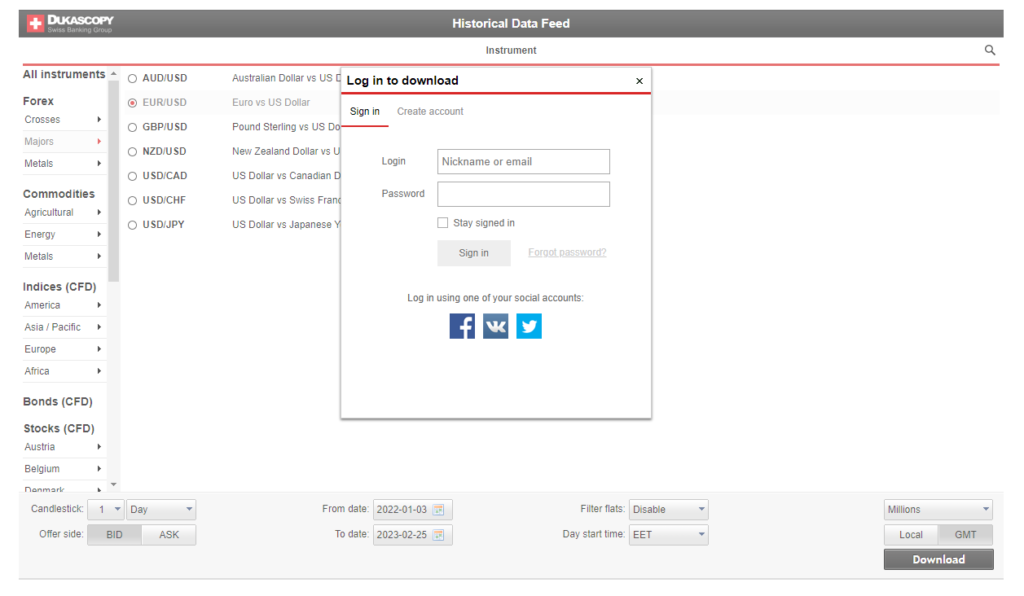 Creating  Dukascopy Community account takes less than a minute. If you have problem with the "Word verification" just reload it by clicking on the picture with word and try again. It took me some four times before the system accepted my answer.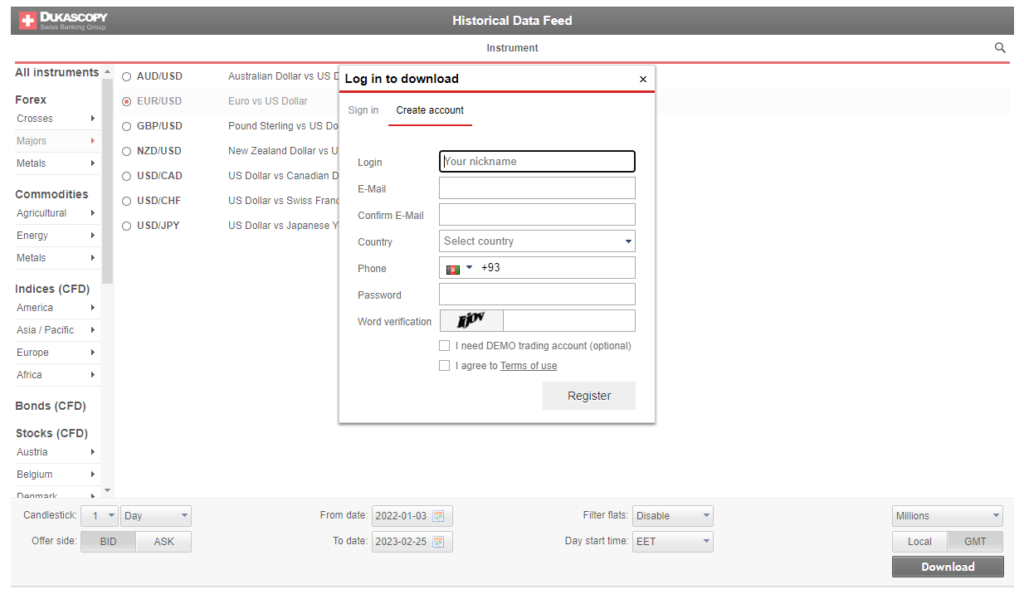 Once you are logged-in your data set will be prepared.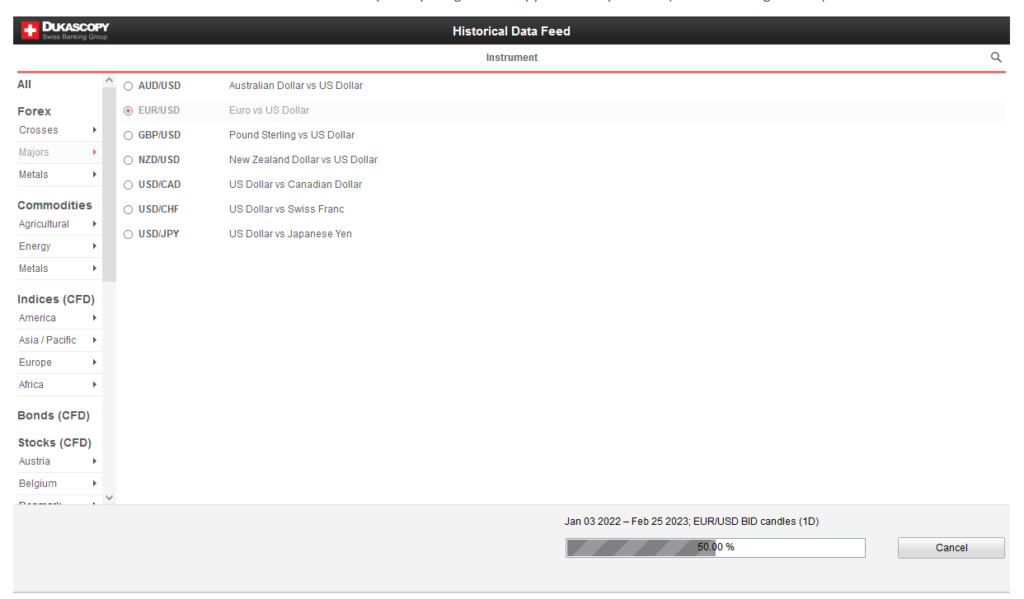 Once the file with the data you requested is ready you can download it to your computer in *.csv
And that's it – your data file is ready for your analysis.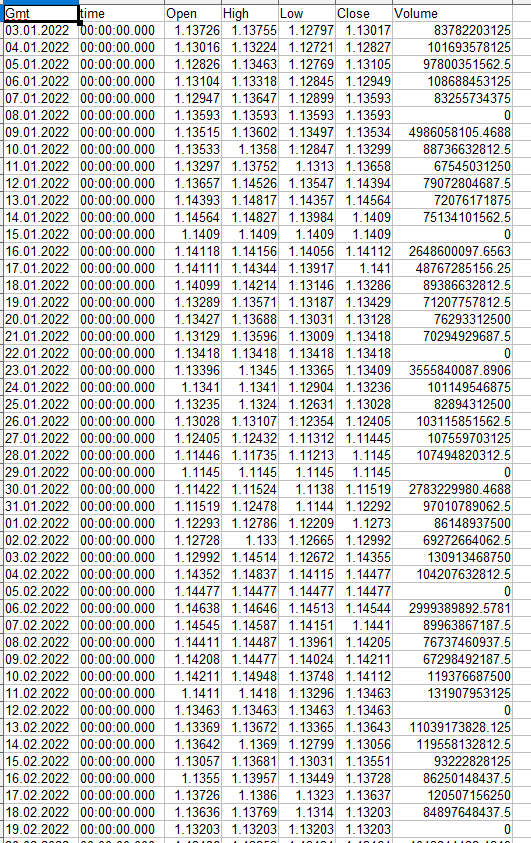 ***
If you've liked this article, you might also be interested in subscribing to my e-mail updates in the box below. I also prepared other pages with more useful data you might want to have a look at – see the whole Data category
[mailpoet_form id="2″]
Lastly, if you have friends who could be interested, please share this content with them: